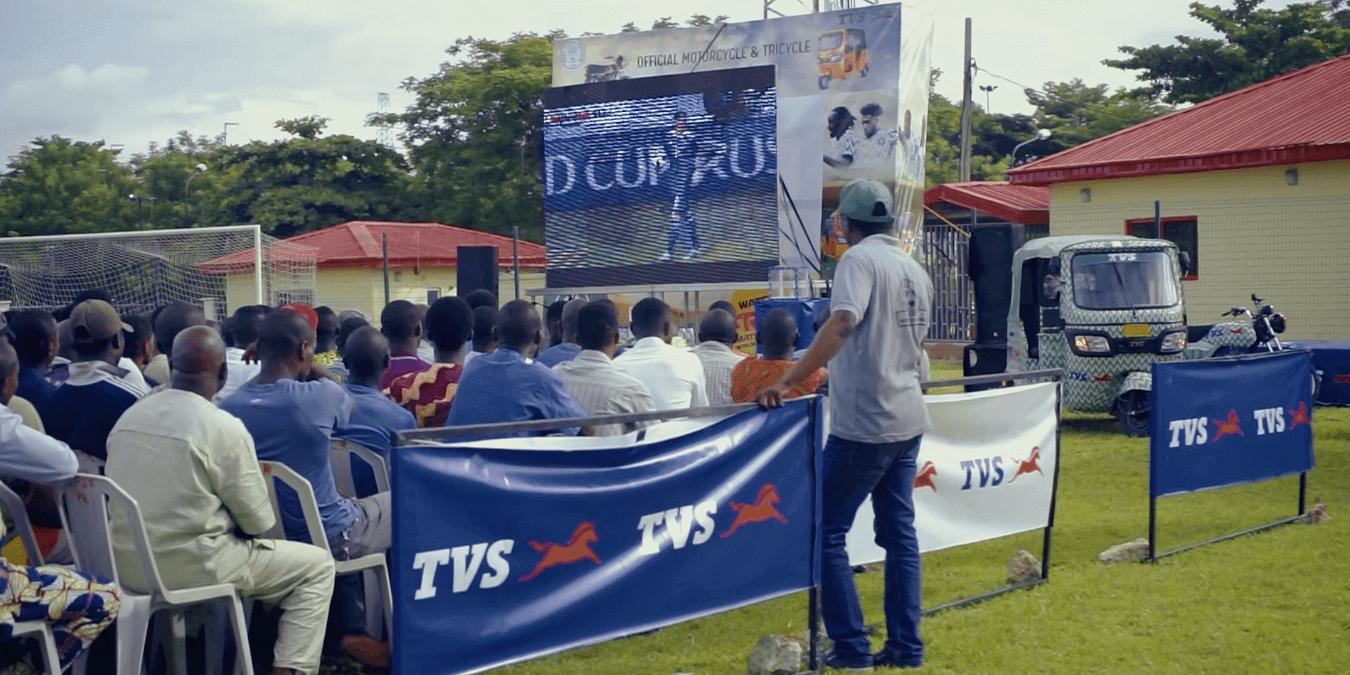 Tickets for the 2018 World Cup Russia matches may have been sold out, but there is no better place in Nigeria to catch all the action live from Russia than the World Cup Fan Zone organised by TVS.
Get ready to bounce around the electric atmosphere of the TVS Riders' Exclusive World Cup Fan Zones – a world-class fan-first Football viewing experience happening in 6 places simultaneously. The open fields of the Fan Zone can comfortably accommodate 300 riders at a time, making it a premium game-viewing destination for tricycle and motorcycles operators.
Offering every rider a chance to experience the excitement of the tournament, the TVS World Cup Fan Zones will be ideal for fervent Football fans rooting for the Super Eagles. With its stadium-like atmosphere, it will be the best spot to catch every second of the action with a bar and a massive five sqm screen.
Our Riders will be able to see live coverage of all Nigeria games, along with a host of live entertainment acts, great offers and discounts on drinks, exciting football-based activities and engine oil giveaways.