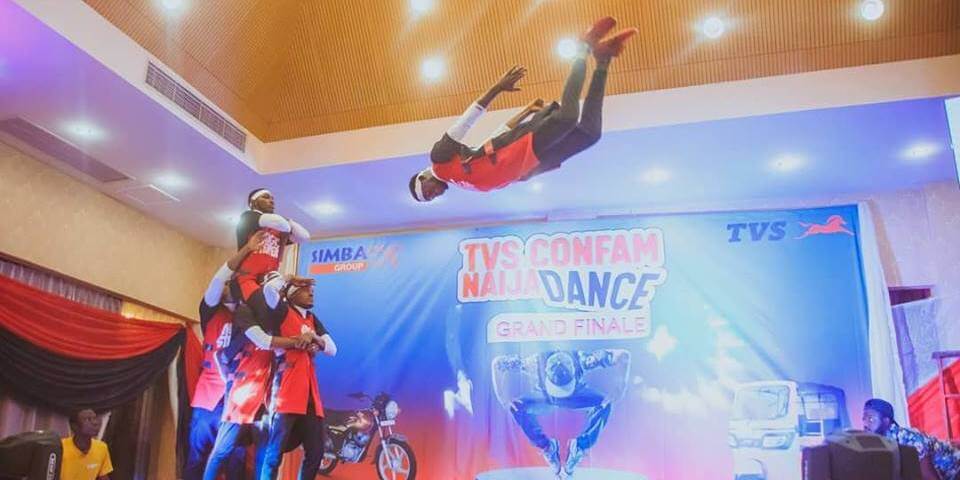 TVS organised the "Confam Naija Dance" competition. The principle was simple, Find a tricycle and make a 1 min dance routine in front of it using TVS Tricycle Official Song by Small Doctor and post the video on Instagram with the hashtag #tvsconfamnaijadance.
The competition trended online for about a month with contestants sharing videos of themselves displaying creative dance steps in front of tricycles or motorbikes.
We received more than 300 entries in 3 weeks from all corners of Nigeria. We selected the 17 best performers and invited them to the grand finale in Lagos.
Great Judges.
For the Grand Finale, the finalists had to perform live in front of a jury of professional judges composed of:
– Nigeria's dance queen Kafayat Shafau aka Kaffy
– Musician Micheal Addo aka Small Doctor
– BBNaija season three finalist Alex Asogwa aka Alex Unusual
– Head choreographer for the defunct Psquare group Nonso Cajenta aka Don Flex
The winner won a cash prize of one million Naira.