TVS Motors has a dedicated production line for the Nigerian market
with products made to last.
Below are some of the recent projects we have proudly undertaken,
as part of our goal to engage with communities at every level.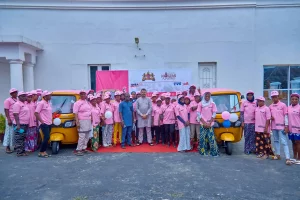 Simba TVS, the leading brand of tricycles in Nigeria, has brought its award-winning Queen Rider Program to Ile-Ife in Osun State, in collaboration with the House of Oduduwa and Queen Moremi Ajasoro Foundation.The Queen Rider
Read More »
Got a Burning Question to Ask?
Send us your message below